Lake Tomahawk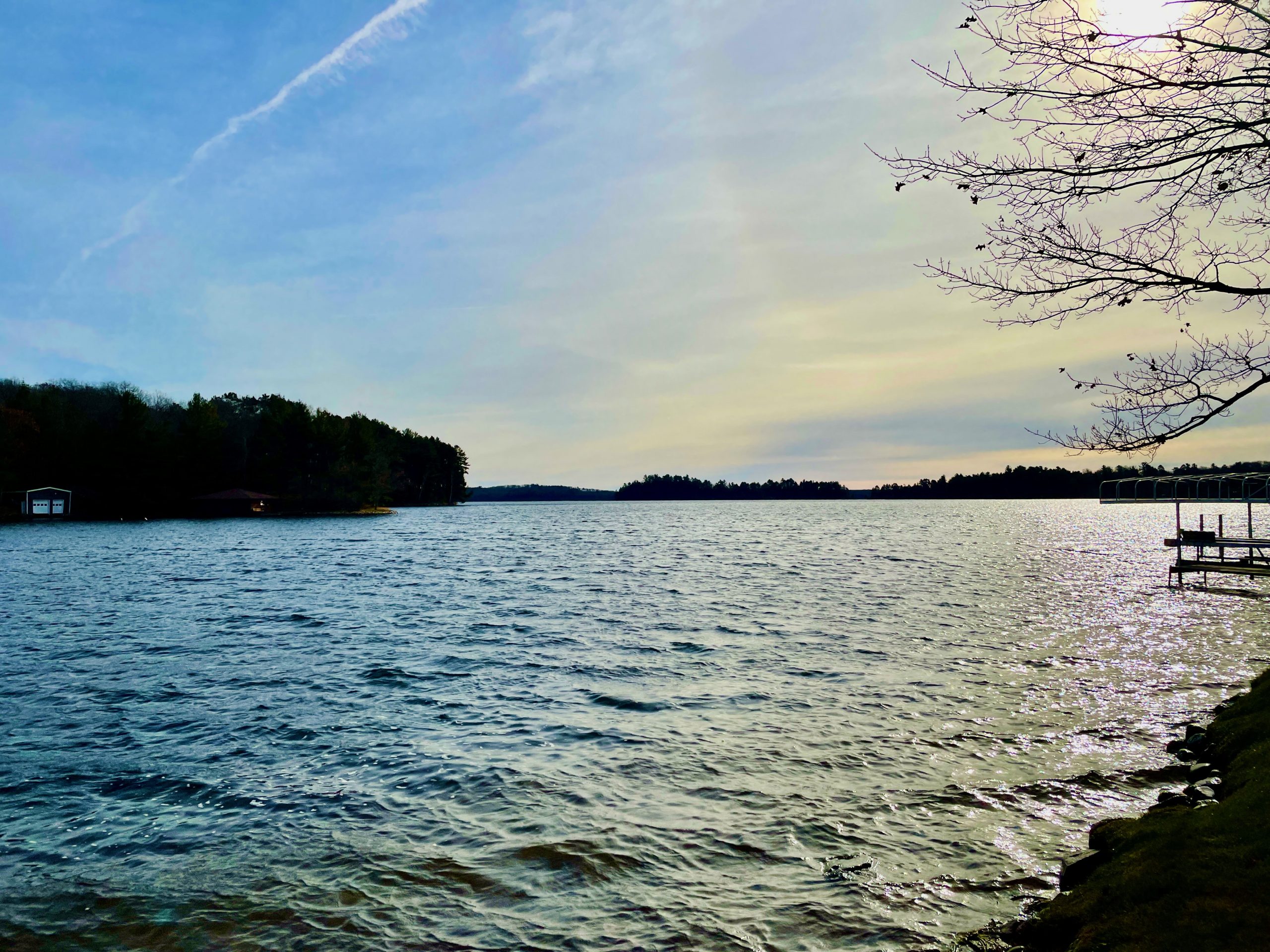 Lake Tomahawk
Lake Tomahawk is known as the "King of Lakes" here in the Northwoods. The lake I offers 3462 acres and is located in Oneida County about 1 mile south and east of Minocqua.  It has a maximum depth of 84 feet. The lake extends from Minocqua all the way down to the Town of Lake Tomahawk.  It is part of the 5 lake Minocqua Chain (Tomahawk, Little Tomahawk, Minocqua, Mid, Kawaguesaga).  It is one of the largest and clearest lakes in the Northwoods.
The lake bottom is made up of 55% sand, 19% gravel, 21% rock and 5% muck.  The water quality is very clear with water clarity varying between 13% and 19%.  The lake is oligotrophic.
Visitors have access to the lake from public boat landings, a public beach. Fish include Musky, Panfish, Largemouth Bass, Smallmouth Bass, Northern Pike and Walleye.
The lake includes some neat history.   Clearwater Camp was a girls camp that operated from the 1930's.  There are some very impressive homes on the lake.  Once of the neat features of the lake is the otter slide on Windy Point.  When the ground is wet, otters are known to show up and have some fun!  There is also Kemp Woods.  This is land near the north end of the lake that was once owned by the Kemp Family.  It has since been operated by UW Madison as a learning center for forests and lakes for scientists from around the world.  It is a fascinating place for those who wish to learn more about the woods!  https://pocketsights.com/tours/tour/Woodruff-Kemp-Natural-Resources-Station-Nature-Trail-5919#tour-name
There is one bar/restaurant on the lake at the north side of the lake near the channel that goes to Lake Minocqua.  Lakeside Landing is a great place to take in the sun and enjoy a burger.